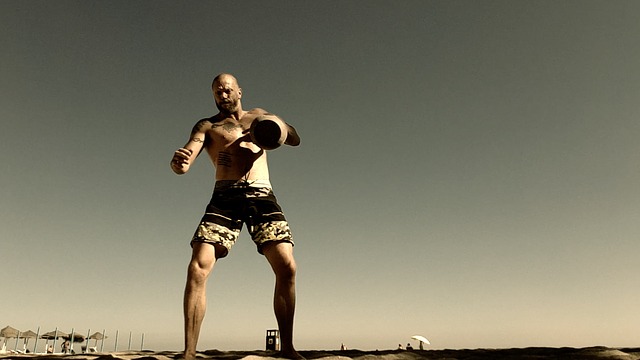 Metabolic Resistance Training, also known as "MRT", is one of the BEST methods around for building muscle AND torching fat, all at the same time.
With this training method, you give maximum physical effort through a series of compound movements. It trains your body to burn more calories at rest (often also known as the "afterburn").
But what most MRT routines LACK is:
They are not specifically done with kettlebells – which takes the method to the next level of results
They are NOT designed with the 40+ crowd and their uniquen considerations in mind
There is nothing to keep you motivated and accountable to actually DO it
That's why we came up with the 28-day MRT Kettlebell Challenge.
Check out this sample workout, and stay tuned – registration opens for the Challenge tomorrow, Tuesday, November 17th!
-Forest and the FVT Team, KettlebellBasics.net
#
22-minute Kettlebell MRT Workout
*Full exercise breakdowns with video, recommended weights for each move, and more are all provided in the Challenge
Superset #1
1 – KB Goblet Squat – 8
2 – KB 2-hand KB Swing – 15
Complete 3 rounds. Rest only long enough to switch weights if needed. 20 seconds rest after each superset.
Straight Sets
1 – KB Turkish Get Up – 1/each side
Complete 3 sets. No rest between sides. Rest 20-30 seconds between sets.
Superset #2
1 – KB 2-hand Gorilla Rows – 10
2 – KB 2-hand Dead Clean – 8
Complete 3 rounds. No rest between exercises. 20 seconds rest after each superset.
Finisher Chipper style – As fast as possible complete 1 round of each exercise, completing all reps of each exercise before moving on to the next. Rest as needed.
1 – Instep Hops/Standing Heel Taps – 50 total. Modify by taking out the hop.
2 – Mountain Climbers – 50/ea side. Modify by elevating your hands, or walking your feet in and out as fast as possible.
3 – Skaters – 50/ea side. Modify by keeping the jump low or taking the jump out altogether.