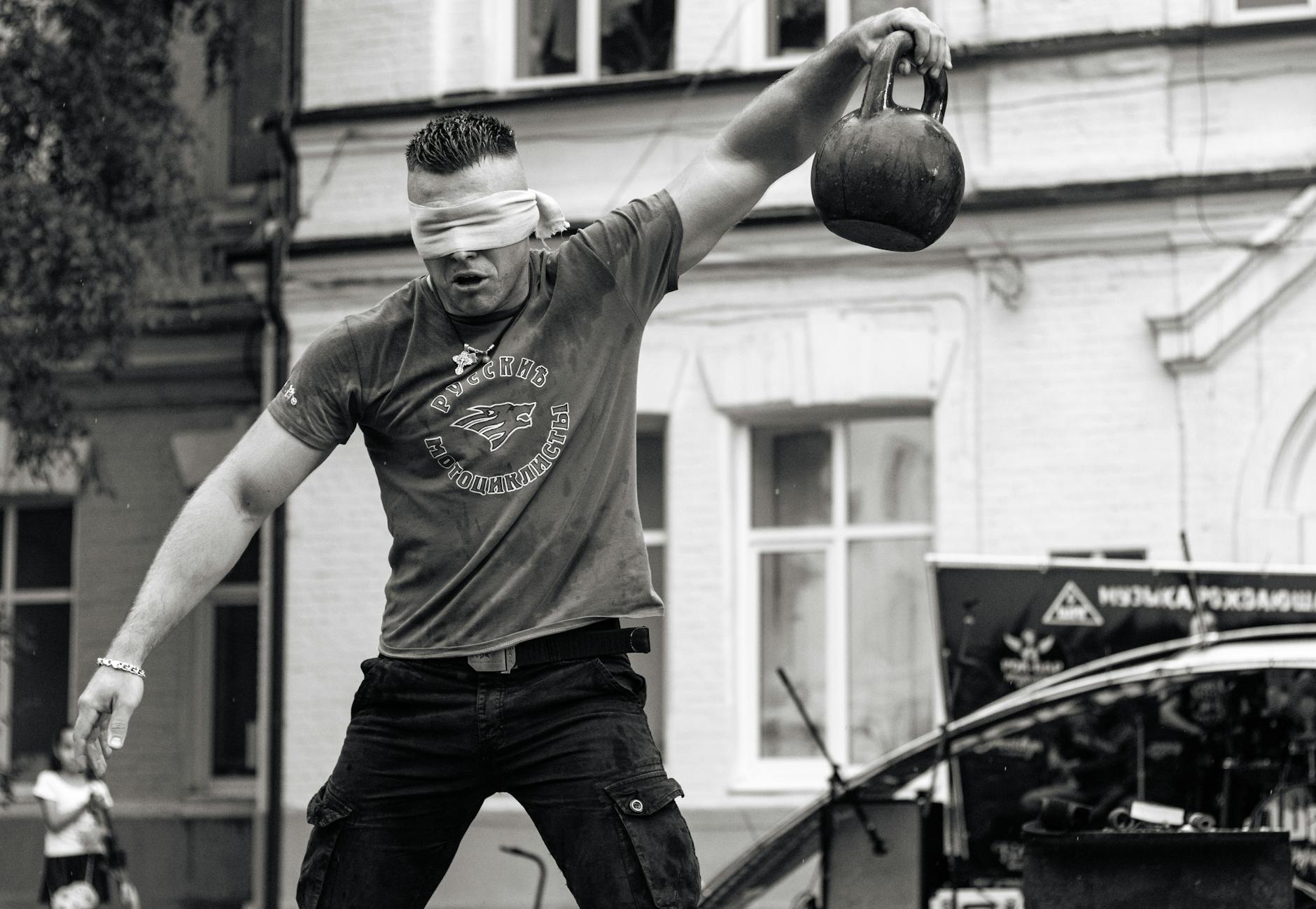 KB CHALLENGE WORKOUT #16 – "FANCY PANTS"
5 rounds, 30 seconds on, 15-second rest, 1-minute rest between rounds:
Kettlebell Squats (recommended weight = 8k women / 16k men)
Plank Hold
Lunges (30 seconds per side)
One-Arm Kettlebell Rows (15 seconds per side) (recommended weight = 8k women / 16k men)
High Knees
=> my Black Friday / Cyber Monday kettlebell deals 🏴🤑
#
KETTLEBELL GOAL SETTING FOR 2022
Have you taken time to think about your KB goals for 2022?
Probably because of all the years I spent playing competitive sports, I like to plan my kettlebell training – and fitness goals in general – around the seasons.
During the winter, I focus on getting as strong as possible.
In the spring, my focus is shedding body fat and looking lean.
Summer and fall, all my energy goes towards performance – maybe peaking for a kettlebell re-cert or a big race.
I'll typically take a couple / few weeks for recovery / "de-loading" around the Holidays, then repeat the cycle.
This kind of planning is 100% going to get you better short AND long term results out of your training.
Whether you sign up for my 28-day KB Challenges, follow any of my KB training plans, or get some kind of plan or program somewhere else, the main take-away in today's message is have a plan. It will help you with getting the best results AND staying injury free!
-Forest Vance
Master of Science, Human Movement
Kettlebell Expert
Over 40 Training Specialist
#
FOREST VANCE BLACK FRIDAY / CYBER MONDAY DEALS
At the page linked below, you'll find:
An EXTREME deal on ALL of my best-selling training plans, one year of 28-day KB Challenges, and a signed physical copy of my CORE Kettlebell book
Kettlebells for Abs at 47% off – Double your core strength, fix your posture and FINALLY get a six-pack
Kettlebell-Bodyweight Strength Training at 47% off – Discover the "3/7" method for 75% more gains in half the time
Lifetime Kettlebell Fitness at 47% off – Improve your ability to do what you love, eliminate the pain of getting older, and feel up to 20 years younger
Bodyweight Beast Building at 47% off – 6 week bodyweight-based workout plan for strength and conditioning
…plus OCR Domination, Fire Breather, REGENERATE, Feed the Beast, and more!… with big savings on them all.
Set yourself up for kettlebell success in 2022 and beyond!
But the sale is going through tomorrow night ONLY, so be sure to pop over and grab the programs you want now: