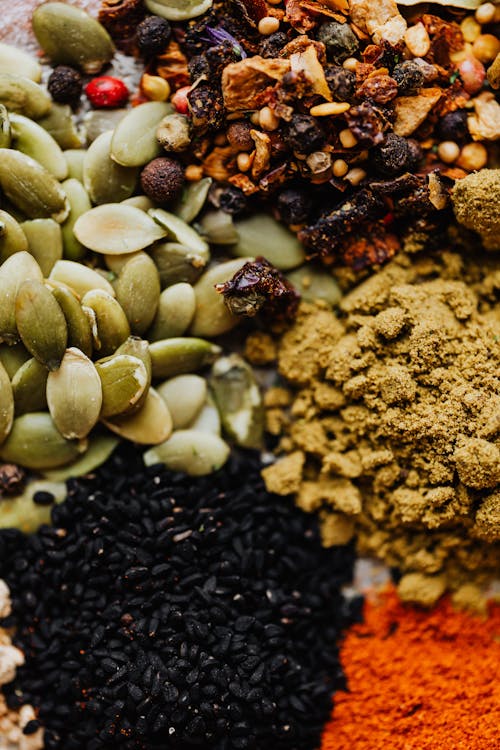 In yesterday's article, we talked about how over the last two decades, a man's average testosterone levels have dropped by a staggering 25% across all ages.
Today, I want to share some tips on how men over 40 can boost testosterone through changes to their diet.
(I also told the story of how I "crashed out" my test levels a couple of years ago… the tips in today's article, as well as using a specific meal plan that incorporated them into a done-for-you plan, is how I fixed it. I seriously considered the TRT route. But so far, with changes to my diet, training, rest, recovery, and lifestyle, I've been able to postpone that… and the goal is to do so as long as possible!)
4 tips to boost testosterone through diet for men over 40
1 – Incorporate More Zinc-Rich Foods into Your Diet
Zinc is a vital mineral that helps to support healthy testosterone production. Consuming foods rich in zinc, such as oysters, beef, pumpkin seeds, and spinach, can help to improve your testosterone levels. It is important to note that the body cannot store zinc, so it's essential to consume it regularly.
2 – Increase Your Intake of Vitamin D
Vitamin D is a nutrient that plays a crucial role in testosterone production. It is challenging to get enough vitamin D from diet alone, but consuming foods that are fortified with vitamin D, such as fatty fish, and spending time in the sun can help. Taking vitamin D supplements is also an option.
3 – Limit Your Alcohol Consumption
Excessive alcohol consumption can negatively impact testosterone levels. Alcohol can interfere with testosterone production and increase estrogen levels, leading to a decrease in testosterone. Men over 40 who want to boost their testosterone levels should limit their alcohol consumption or avoid alcohol altogether.
4 – Eat More Healthy Fats
Healthy fats, such as monounsaturated and polyunsaturated fats, are necessary for testosterone production. Foods rich in these healthy fats include olive oil, avocado, nuts, and seeds. Consuming these foods as part of a balanced diet can help to support healthy testosterone production.
#
In conclusion, maintaining healthy testosterone levels is essential for men's health, especially for men over 40. By incorporating more zinc-rich foods, increasing your intake of vitamin D, limiting alcohol consumption, and eating more healthy fats, you can support healthy testosterone production, leading to improved health and well-being.
If you want the full done-for-you meal plan to boost testosterone for men over 40 through your diet, click the link below:
–>> Testosterone-Boosting Diet for Men 40+
To your success!
-Forest Vance, Master of Science – Human Movement, Certified Fitness Nutrition Coach, Over 40 Specialist