Extreme Kettlebell Fat Loss is coming very soon … and you can win a free copy!
Extreme Kettlebell Fat Loss consists of two components:
1. 21 Fat Burning Kettlebell Cardio Workouts
A workout manual and video series detailing 21 extreme kettlebell cardio workouts. Not for the faint of heart – but if rapid fat loss and extreme cardio conditioning are what you're after, you'll love this one …
2. 5 Minute Fat Loss
A manual, video series, and audio program  … walking you through step-by-step how to plan your meals and shed belly fat … 5 minutes at a time!  No meal in this program takes more than 5 minutes to make … and things like planning your days of fat loss eating and making your grocery list will take even less time, because they're all done for you and included …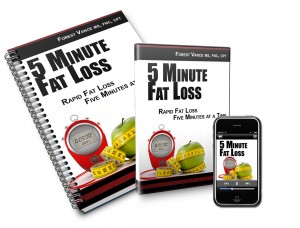 So – as an gesture of appreciation to readers of this blog – I'm giving away two free copies of the program.  All you have to do to enter to win is leave a comment on this post detailing your number one problem or frustration that's keeping you from reaching your fitness goal(s).  I'll have my assistant go through and pick the best two comments so the contest is as fair as possible.  And all I'll ask for is a little feedback from the winners after they've read through the program, watched the videos and tried the workouts themselves.
One catch though – the contest ends 11:59 pm Pacific Time, Monday, May 28th.  So you gotta act quick!  Leave a comment below to get entered to win … and keep an eye on your e-mail inbox to get first word of EKFL's official release!