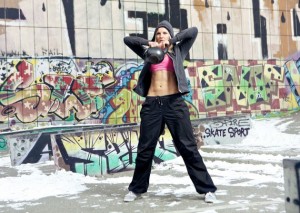 Imagine yourself, six weeks from today.
You're feeling stronger, and looking great.
It's March 5th – spring is almost here – and your winter layer is gone.
You're ready for swimsuit season a couple of months early! lol
All of your friends will be asking how you did it?
You'll reply – Kettlebell Strong!
You'll have done it using workouts like the one below – AND just as importantly, with the coaching and support of the rest of the group.
Info and sign up for the Kettlebell Strong – 6 Week Intensive here => Kettlebell Strong – 6 Week Coaching Program
.
KB Press / Leg Raise Ladder Workout
Ladder sets are a great way to vary your rep schemes while making your kettlebell workout more interesting and challenging.
(That's why we're using them heavily in the upcoming Kettlebell Strong 6 Week Intensive.)
Here is an example from Workout B, Week 1 of the program:
1 – KB Presses (M suggested weight = 35 to 53 pounds; W suggested weight 18 to 35 pounds)
Do four ladders up to 3 reps each. The pressing ladders will look like this:
C+P right
C+P left
clean, 2 presses right
clean, 2 presses left
clean, 3 presses right
clean, 3 presses left
2 – BETWEEN sets of KB presses – do (5) hanging leg raises – to the level of progression you feel comfortable with shown in the video below.
(kb press) https://youtu.be/B4sMPQ76H6o
(hanging leg raise progression) https://youtu.be/en5JyPNJPhY
.
KB Strong is NOT just a bunch of workouts you're given and wished the best of luck to complete on your own.
We'll be there to help you and coach you and motivate you every step of the way.
So if you're ready to rock – sign up using the link below:
=> Kettlebell Strong – 6 Week Coaching Program
And we look forward to working with you!
– Forest and the FVT Team
PS – Did you see the health and fitness giveaway event we have going this weekend? Some awesome and 100% FREE downloadable training courses are available for the next couple of days on the page linked to below: