THIS is how you'll feel on day 28 of the KB Body Revival Challenge!!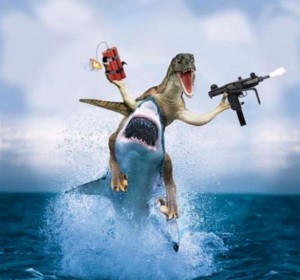 Today's workout gives you an idea of what a single day from the program looks like.
This workout is designed for someone who:
— wants to lose body fat and get into great condition
— wants to build some lean muscle
— has a couple of kettlebells available to train with
— has no major injuries or exercises they cannot do
If this describes you, I encourage you to apply for the program below!
Of course, I would include a full warm up with video demos … and each exercise would have video demos included … and you could ask me any questions you had about anything, or even send me a video of you doing an exercise to check your form …
BUT the workout below is a basic sample.
If you're interested in the 28 Day KB Body Revival Challenge, please apply below. As I write this we have 10 to 12 spots left of 33 total available. We kick off Monday, February 5th.
– Forest
###
Swing / Burpee Bonanza Workout
(segment one)
12 body weight inverted rows
12 push ups with a rotation (total)
8 KB presses/side
8 KB rows/side
Do this circuit three times with as little rest between exercises as possible.
(segment 2)
Then, do as many reps as possible, with perfect form, of the following exercises in :40 intervals each. Take no rest between moves:
KB sumo deadlift
squat thrust
two hand KB swing
burpee, no push up
one hand kb swing (:20 per side)
burpee with push up
hand to hand KB swing
burpee with two push ups
Repeat this circuit three times.
(segment 3)
THEN, set up two cones, ten yards apart. Run back and forth between the cones for :30 as many times as you can. Rest for :30. Repeat five times, trying to maintain or beat your pace from set one.
###
++ Attention kettlebell fans ++
We are looking for 33 people to join us for our upcoming 28 Day Kettlebell Body Revival Challenge!
If you're frustrated with the results you're getting from your current training program …
If you're ready to take things to the next level …
My 28 Day Kettlebell Body Revival Challenge could be EXACTLY what you need to make it happen.
You see, we run several of these online Challenges each year, and the participants get incredible results.
And this is my personal invite to YOU to apply for our upcoming 28 Day Kettlebell Body Revival Challenge, kicking off Monday, Feb 5th, 2018!
Now this Challenge is NOT for everyone.
First requirement is that you need to have a kettlebell or two to do the workouts. You don't need 5 or 10 or 20 or anything like that – but you do need one or two, ideally a 8k or 12k and a 16k or 20k for women, and a 12k or 16k and a 20k or 24k for men.
Second, you need to be able to commit the time to do the workouts. Three to four times per week, 20-30 minutes is what you'll need.
Third, we have a complete meal planning guide we give to you when you sign up that tells you exactly how and what to eat – you need to be able to commit to following that for at least the 28 days, to really get the best results.
And finally, you need to be SERIOUS about making a change, and be willing to come into the Challenge and the group with a positive, can-do attitude.
Ready to rock?
Sumbit your interest form at the link below, look forward to hearing from you: