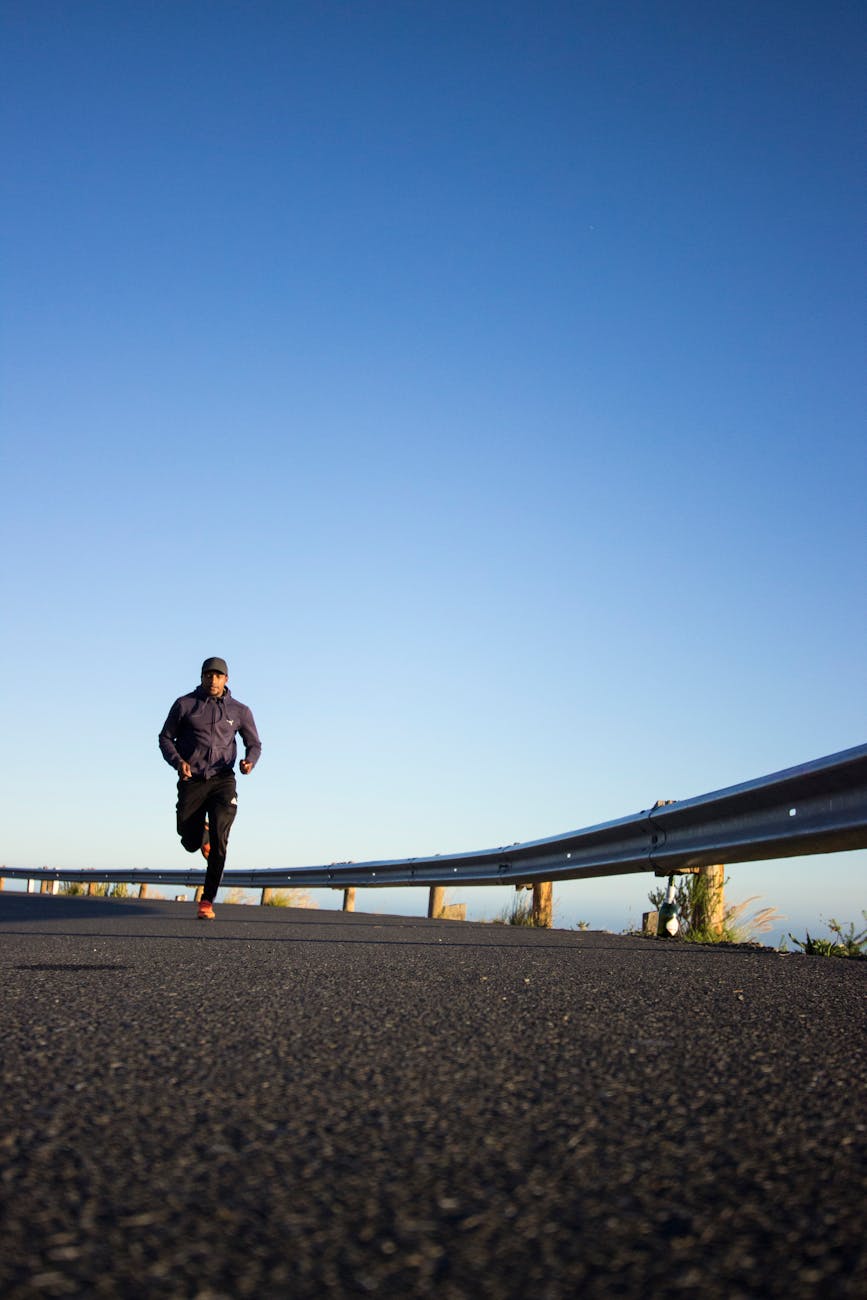 I will admit, I am not a "natural" fan of cardio.
I'd rather lift something heavy than go for a run, most any day.
But, especially as the years go by, I realize that balancing strength work with conditioning is KEY to staying lean.
If you are in the same boat, you will like today's workout.
It's in the style of my HIIT Extreme program (which happens to be free this week when you pick up a copy of KBs for Abs!).
It's fun.
It's cool
It's different.
And I especially love it, because it doesn't really feel like cardio:
#
Cardio for the Person Who Hates Cardio: Push/Squat/Ruck/Sprint
1 – Fill up a backpack with 15 (beginner) to 40 (advanced) pounds. You could also use a weighted vest if you have one.
2 – Walk one mile at a brisk pace. Your target is to get your heart rate into Zone 2 (60%-70% of max).
3 – Drop the backpack / weighted vest. Now you're going to do:
a) 100 yard jog / run / sprint (ideal is to find a football field, park where you can do these back and forth)
b) 10 squats with your backpack / vest
c) 100 yard jog / run / sprint
d) 10 push ups
Rest about 30 seconds between exercises / efforts.
Repeat this sequence 3-5 times, for a total of 6-10 jog / run / sprints, and 3-5 sets each of squats and push ups.
4 – Pick up your backpack / weighted vest, and walk another mile.
#
The great thing about a workout like this is that it can easily be added on to your current kettlebell routine.
And that's the exact ideal behind HIIT Extreme.
It's a 5-week course designed to be added on to your current training, and take your cardio to the next level.
And you get it FREE when you pick up a copy of Kettlebells for Abs by midnight tonight.
Learn more at the link below:
And get some cardio sessions scheduled for this week!
-Forest Vance
KettlebellBasics.net