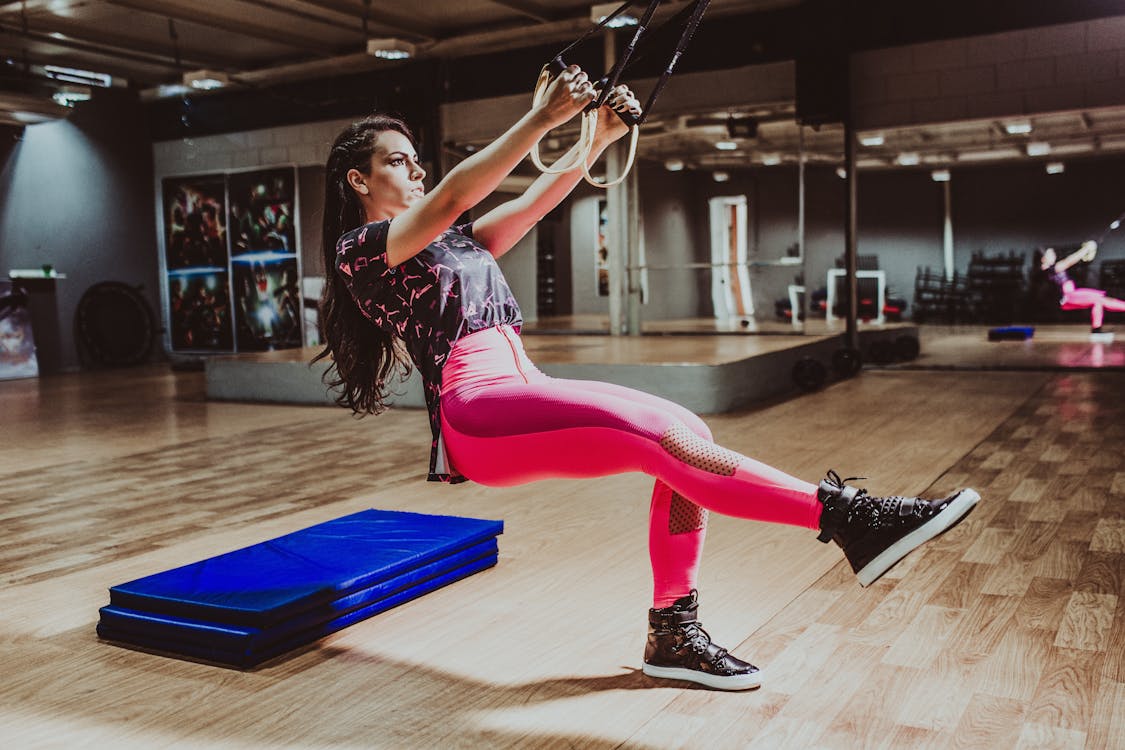 If someone wants a single piece of equipment that will work their whole body in 20-30 minutes, giving them a strength, cardio, core, and flexibility workout all at the same time…
…of course I'm going to recommend a kettlebell!
But the second piece of equipment I'd buy?
Suspension trainers are versatile and portable workout tools that can be used for a wide variety of exercises. They can be used for beginner, intermediate, and advanced variations of bodyweight exercises like push ups, bodyweight rows, squats, lunges, and more. They also provide an instability that promotes functional movement and core stability, which is an amazing addition and compliment to your kettlebell training.
Suspension trainers can be easily set up at home, at the park, at the gym, or anywhere else you have access to a solid anchoring point. All you need is something to anchor the straps to, like a tree, a pull-up bar, or a goalpost.
If you are looking for a suspension trainer program that is versatile and can give you a great workout, I recommend the Suspension Revolution 2.0. This course provides 27 full suspension training workouts as well as 191 different suspension exercises. The course is a great compliment to the kettlebell training you are already doing!
Check out this 20 Minute Total Body KB/BW/Suspension Workout, inspired by Suspension Revolution 2.0:
#
20-Minute Total Body KB/BW/Suspension Workout
Pair 1 – 3 rounds, as little rest as possible:
single arm KB swing – 7 ea arm
suspension trainer atomic push up – 8
(rest 60 seconds)
Pair 2 – 3 rounds, as little rest as possible:
bottoms – up KB press – 6 ea side
suspension trainer single leg squat – 8 ea side
(rest 60 seconds)
To finish – 4 rounds, as fast as little rest as possible:
suspension trainer burpee w push up – 6 (switch foot in cradle ea rep)
KB squat clean – 8
30 jumping jacks
#
Thanks for working out! Now that you're all warmed up, go ahead and check out the full course at the link below. With Suspension Revolution 2.0, you'll get access to all the information and resources you need to succeed. Thanks again, and cheers to your success!
-Forest Vance
Master of Science, Human Movement
Kettlebell Expert
Over 40 Training Specalist
KettlebellBasics.net