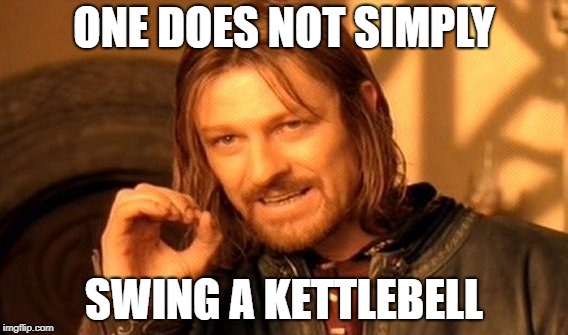 The kettlebell swing is a great exercise for improving your strength, power, and conditioning. However, it's important to do it correctly in order to avoid injury and get the most out of the exercise.
In this article, I'm going to show you 3 common mistakes people make when performing the kettlebell swing, and how to fix them. Give these tips a try and watch your form and performance improve!
1 – "Squatting the Swing"
You shouldn't be squatting when you do a kettlebell swing. The kettlebell should swing forwards and backwards from your hips, not just go up and down. If you're trying to squat and swing at the same time, you're overusing your arms and relying too much on your back muscles to keep the kettlebell in position in front of you.
2 – Overextending the Hips
At the top of the kettlebell swing, stand tall and drive your head upwards. Leaning back and pushing your hips forwards will result in additional stress to the lower back, so be sure to keep your abs and glutes tight at the top of the swing. Stop in the upright position as if a wall is behind you.
3 – Overusing the Arms
Your arms play a role in the kettlebell swing, but they're only there to hold the kettlebell. All the power for the swing comes from your hips. If you're swinging with your arms instead of your hips, focus on the hip drive and relax your arms. Using a heavier kettlebell will force you to generate power from your hips because your arms can't physically do all the work.

If you're learning how to swing a kettlebell, you might be making one (or all!) of these common mistakes. incorrect form can lead to injury, so it's important to learn the right way to swing. If you're interested in learning more about how to use kettlebells safely and effectively, consider signing up for our "Lose 20 Pounds in 6 Weeks Kettlebell Challenge." You'll get lots of video technique training breaking down how to do the movements, live interactive kettlebell workouts over zoom and more! More info and sign up here:
->> 20 in 6 Kettlebell Challenge
– Forest Vance
KettlebellBasics.net