Happy Holidays to you!
Hope you had a great Christmas (if you celebrate the holiday) … we were in the Kansas City area all week visiting family and friends, exploring and having fun around the city a bit, and having an overall great time!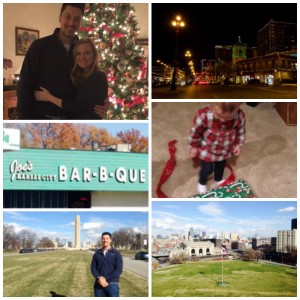 Now that the New Year is officially around the corner, you are no doubt thinking about what your new training program will look like for 2016.
Well, if you're like the majority of FVT Newsletter subscribers, and your goals include losing fat, building muscle, and getting into great shape … but your OBSTACLES to reaching those goals include lack of time, available equipment to train with, recurring injuries and occasional lack of motivation and discipline … then I am going to be a BIG advocate of what I'm calling the 'Basement Badass' approach for you!!
I talk more specifically about how to put a training program like this together in the blog post linked to below:
=> The Basement Badass Workout (blog post)
And, I've also been working on a full-blown, done-for-you, 12 week training program – called Basement Badass! – based around the ideas in this article, that will be available shortly.
So keep an eye on your email inbox if you're interested – as an FVT Newsletter subscriber, you'll be the first to know about it.
That's it for today – I am off to get things organized and ready to rock for the gym and next week as we roll into January – enjoy your weekend, and talk soon –
– Forest Vance
Certified Personal Trainer
Master of Science, Human Movement
ForestVance.com