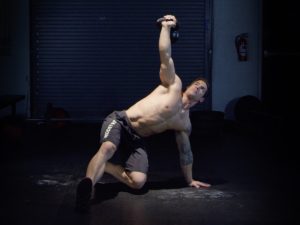 My original CORE Kettlebell System was the hit of 2018.
Hundreds of fit pros and hardcore kettlebell fans around the world implemented the workouts.
Hundreds of hardcore kettlebell fans who used the workouts themselves, and transformed their bodies in the process.
We even had the first ever CORE Kettlebell Workshop, where we had fit pros from all around the US come to the FVT Studios and learn the system to implement with their clients first hand.
Well NOW … I've been working for the last 18 months on IMPROVING the system, making it so that the workouts are even MORE effective and fun and referal – generating …
… and the CORE Kettlebell System 2.0 is almost ready for official release!
As we put the finishing touches on, here is a sample workout from the program:
#
Sample Workout – CORE Kettlebell 2.0
FIT PROS – use this done-for-you workout at your next small or large group session
KB ENTHUSIASTS – use this done-for-you workout at YOUR next workout
1 WARM UP
Do the following circuits twice, no rest between circuits. Each exercise
should be done for 30 seconds.
– Alternating shoulder taps
– Bodyweight squats
– Cross body mountain climbers
– High knees
2 MAIN WORKOUT
Workout #7 – Get as many reps as you can of each exercise in the time
written.
Your rest is simply the amount of time that it takes you to transition
between exercises, but the clock keeps running.
Rest for about 90 seconds at the end of the first round, and repeat the
full circuit two times:
– As many pull ups OR inverted rows as possible in 30 seconds
– As many push ups OR knee push ups as possible in 60 seconds
– As many two hand KB swings as possible in 90 seconds
– As many walking KB lunges as possible in 120 seconds
– As many jump rope skips OR jumping jacks as possible in 150 seconds
3 FINISHER
– KB Overhead Carry – 30 seconds per side
– KB Rack Carry – 30 seconds per side
– 2-Arm KB Swing – 30 seconds
Rest 90 seconds
Repeat 3 times
#
There you have a sample workout from the new CORE Kettlebell System 2.0 – NEW and UPDATED for 2018.
Stay tuned, it will be available very soon.
To your success! –
– Forest Vance
Master of Science, Human Movement
Certified Kettlebell Instructor
ForestVance.com