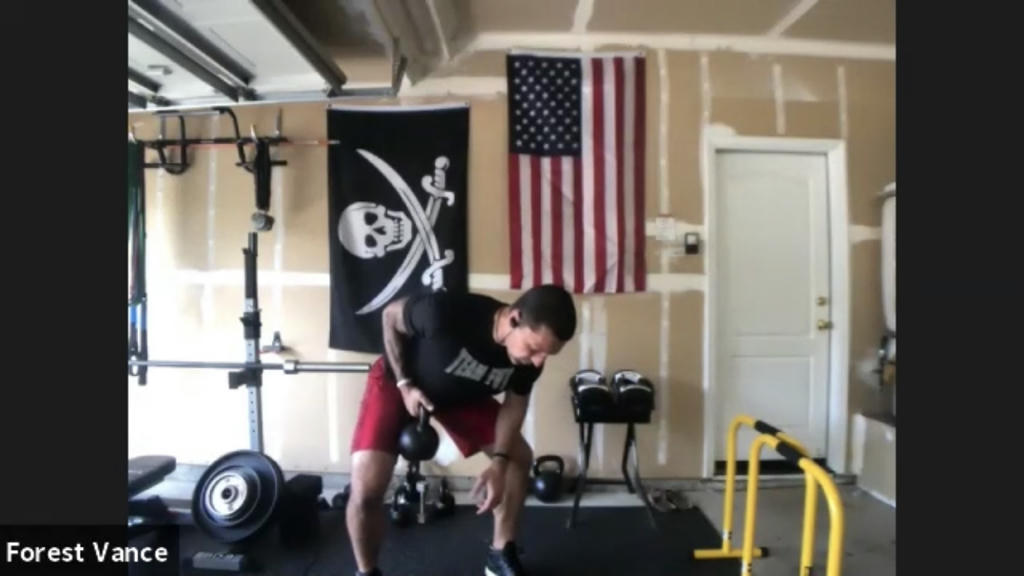 The original "Dirty 30" workout comes from the CrossFit world.
It's a "chipper" workout is where you link a series of exercises together, performing one after the other in succession (hence the name – you're "chipping away" reps of a given exercise before you move on to the next.)
The idea is to:
Push the metabolic conditioning element
Burn a ton of calories
Physically and mentally challenge yourself
All in one training session.
What could be better?!? 🙂
So check out this "dirty 30 – inspired" kettlebell workout, that you can do with just a single kettlebell and your own bodyweight, any time, any place:
–
the Kettlebell Dirty 30
For time:
30 KB snatches (15 reps per side) (men – 24k / women – 16k)
30 shoulder tap push ups (15 reps per side)
30 walking KB goblet lunges (15 reps per side)
30 pull ups OR 90 recline rows
30 one arm KB swings (men – 24k / women – 16k)
30 burpees
30 alternating KB suitcase reverse lunges (15 reps per side)
30 hanging leg raise OR 90 lying leg raises
30 close (diamond) push ups
30 tuck jumps
–
If you are ready to finally start getting serious results from your home KB workouts, STAY TUNED – registration for our 28 Day "Dirty 30's" Kettlebell Challenge opens tomorrow!
– Forest and the FVT Team
KettlebellBasics.net