Merry Christmas!
As a gift for you this year, I've put together a special Kettlebells For Fat Loss plan.  Here's a summary of what it includes:
The '4 Step Kettlebell Success Formula' video – learn the four key steps to kettlebell training success (and overall fitness, health, and well being), including the best way to set your fitness goals, how to formulate an effective training plan, and much more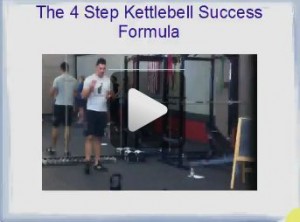 The 2012 Kettlebell/Body Weight Fat Loss Workout Guide – A complete four week kettlebell/body weight/conditioning workout plan that'll get you on the fast track to fat loss
The Rapid Fat Loss Meal Planning Guide – All the diet info you need to reach your fat loss goals – includes planning guide and sample meal plan
Again, this program is totally free, and no email opt-in is required … it's just my token of appreciation and way of saying thanks for a great year!
Click the link below to visit the download page now:
http://10x10kettlebells.com/2012quickstart/
Forest Vance, MS, CPT, RKC II
Don't miss this cool kettlebells for fat loss plan I put together as a Christmas gift for you – click the link below to get it now: