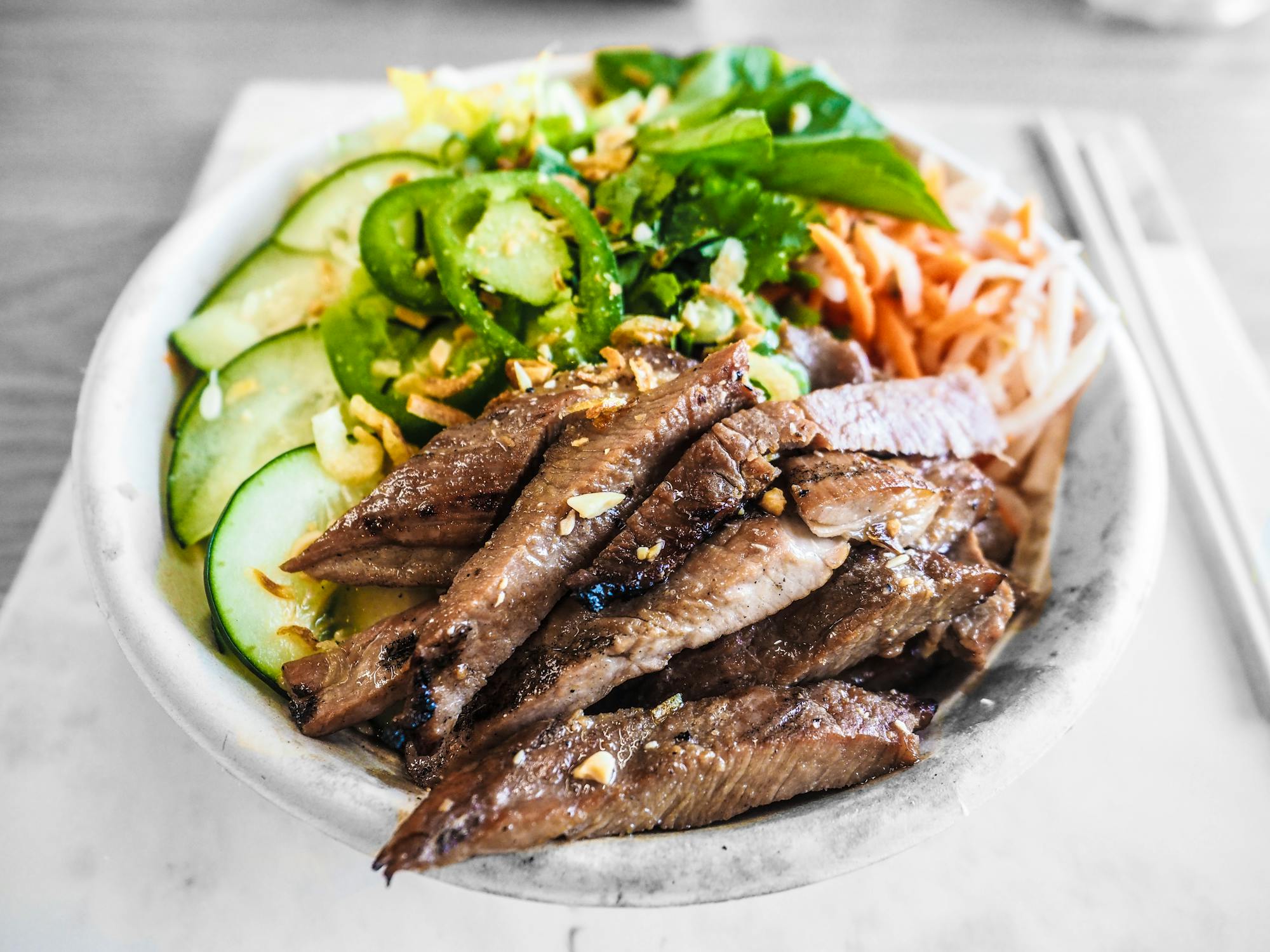 I love talking about nutrition!
I'm almost passionate about it as I am about kettlebells 🙂
That's because when it comes to transforming one's physique, it's so often the "master key", the missing piece of the puzzle.
(BTW – I'm putting on a "12 in 12" – lose up to 12 percent of your bodyweight in 12 weeks – KB Transformation program, starting January 4th! Details and sign up here -> https://forestvance.lpages.co/12-in-12-kettlebell-transformation-sign-up/)
I have been in talks over the last few days with clients here at our Sacramento, CA personal training studio who are participating in the 12 in 12.
One thing I notice with a good percentage of folks is how much they eat out!
Grab breakfast on the go, grab lunch on the go, sometimes grab dinner on the way home.
The thing with this is that it's just SO hard to eat well and keep your calories to a reasonable level when you're eating out with such frequency – not to mention the amount of sugar and fat and sodium you ingest, etc
I've told a handful of people this over the last week:
Take the month of January, and CHALLENGE yourself NOT to eat out.
If you're eating out frequently, almost guaranteed this will help you drop a few lbs.
You'll get a little better at cooking and meal prepping in the process too! 🙂
Now obviously, there is a lot more to hitting your weight loss goals than this one thing.
But it's the basics like this that are going to help you drop the weight in the long run, not the latest detox or carb cut or whatever else.
Each week of the "12 in 12" Kettlebell Transformation Challenge, we are going to meet as a group and go over little changes and habits that will stack on top of each other and turn you into a lean, mean, 12%-of-your-bodyweight-lighter-machine 12 weeks from now!
Get all the info and reserve your spot now at the link below:
-> FVT KB "12 in 12" Transformation Challenge
Look forward to working with you on this
-Forest and the FVT Team
ForestVanceTraining.com
KettlebellBasics.net
PS – Stop eating out for the month of January, and you could pay for the cost of the 12 in 12 KB Transformation Challenge several times over! Details and sign up here now -> https://forestvance.lpages.co/12-in-12-kettlebell-transformation-sign-up/