++ I am giving away the Extreme Anabolic Kettlebell Program FREE – see the bottom of this message for details ++
Hill sprints are safer and easier on your body than standard sprints, they improve your running form, and they are amazing for burning a ton of fat in a short amount of time.
We have did a TON of them in prep for the Spartan Beast we just completed in Lake Tahoe a couple of weeks ago.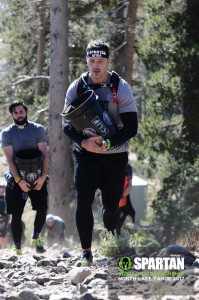 Jim Wendler has talked about his goal of working up to the number of carries a running back would want in a football game – and I LOVE this idea.
So you're doing a minimum of 20, and working up from there.
We ended up doing different types and variations, too. Sometimes we were running up a short hill. Sometimes we were climbing longer hills. Sometimes we went the local football stadium and ran the bleachers. Sometimes we went to the stadium parking garage and ran the steps. And sometimes we even carried weights – like sandbags – with us up the hills / steps.
Because, we knew that we were going to encounter challenges like this during the race. But also, as a result, everyone doing the training got in GREAT shape.
If you want LOTS of specific hill sprint workouts – programmed out, telling you exactly what to do, and how to do it – organized into a full program to help get in amazing shape, I highly recommend that you check out:
And the bottom line is, if you are looking for a cardio form that is safe and easy on your body, that improves your running form, and that burns a ton of fat in a short amount of time, I highly recommend you incorporate hill sprints into your training today.
Train hard, talk soon –
– Forest Vance
ForestVance.com
PS – The Extreme Anabolic Kettlebell Program chooses kettlebell exercises scientifically shown to achieve the greatest anabolic response (boosting testosterone and growth hormone).
It also uses very little rest in between sets as these types of fast-paced workouts have been shown to increase anabolic hormones naturally as well.
If you order Joe's Anabolic Running program through one of the links in today's email (you must click a link from MY email LAST before you order!), you will get the full program for FREE! – Joe will send it to you personally at the end of his Anabolic Running sale.
So if you want to Extreme Anabolic Kettlebell Program for FREE – just be sure that the link below is the LAST ONE you click before you order:
And then Joe will automatically send you the bonus at the end of the sale!