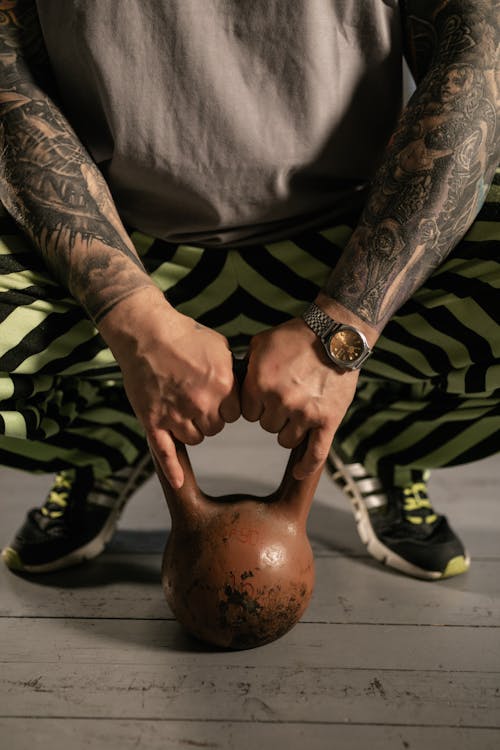 I'm excited to share with you a kettlebell workout designed especially for people over 50.
As a former pro football player who transformed his life using kettlebells, I know the importance of maintaining functional strength as we age!
So, let's dive right into the Iron Titan Kettlebell Challenge, a workout that can be done anytime, anywhere, and in just a short amount of time:
#
*If you're over 50 and looking to take your kettlebell training to the next level, I've got something special for you this week – learn more here: –>> Over 50 Kettlebell Revolution
PART 1 – The Forge
Set your timer for 1 minute, and at the beginning of each minute, perform the prescribed number of reps for each exercise. Rest for the remaining time in that minute before moving on to the next exercise. Repeat this process for four rounds.
Single/Double KB Press x 8
Single/Double KB Front Squat x 8
Horn Grab/Double KB Clean x 10
Single Arm KB Row x 12 per side
Total Body Extension x 20
PART 2 – The Colossus
Perform as many rounds as you can of the following exercises in 10 minutes:
Friendly Burpee – 5
Bodyweight/KB Walking Lunge w/ Balance – 8 per leg
Plank – :30 hold
Skater Hops – 10 per side
#
Give the Iron Titan Kettlebell Challenge your all, and then take the next step in your fitness journey with the Over 50 Kettlebell Revolution program. Visit the link below to learn more and start your transformation today:
–>> the Over 50 Kettlebell Revolution
— Forest Vance
ForestVanceTraining.com
KettlebellBasics.net