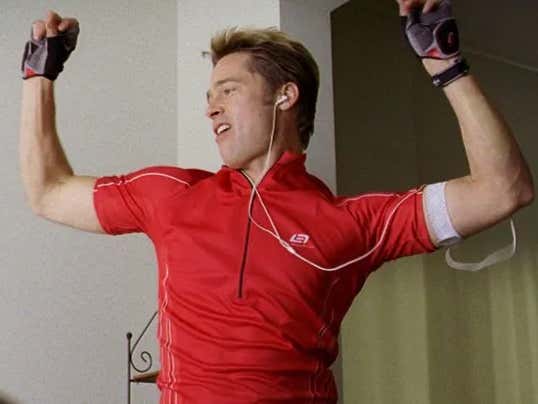 A kettlebell basics newsletter reader asks:
Is it okay to wear gloves during kettlebell workouts?
My answer:
I do not recommend it.
Here are four reasons why:
1 – The gloves can keep the kettlebell from moving around the hand properly. Especially if you are doing higher-rep ballistic moves where the 'bell rotates around your hand multiple times—cleans, snatches, etc.—the gloves will really get in the way.
2 – If you DO try to attempt to use gloves and get into serious kettlebell training as described in reason 1, the gloves can actually "bunch up" and end up digging into your hands even MORE.
3 – Gloves can hinder the sensory connection from the hands to the brain. You won't feel what the weight is doing and exactly what is happening during your workout, and it won't be as good.
4 – They look kind of lame — so tough it out.
#
Little mistakes like these – which LOTS of people make, and it's not their fault, because they didn't know! – can make ALL the difference when it comes to getting you results.
Things like:
-What exercises to substitute if you're working around an injury, and why
-How to select the proper kettlebell weight for specific exercises
-Best practices for integrating kettlebell training with other exercise modes (running / lifting / etc)
But there is good news. I have a handful of spots that have opened up in my "KB Fit Over 40" personalized coaching program.
With this program, not only do I customize a training plan that is 100% specific to you and your unique goals… I am there any time you need me to answer questions on topics like we covered today, and many more.
But spots are VERY limited – so if you are interested, fill out your application form ASAP at the link below:
=> Apply to Work with Forest – "Fit Over 40" Kettlebell Coaching Program
Talk soon –
-Forest Vance, Master of Science – Human Movement, Kettlebell Expert, Over 40 Training Specialist