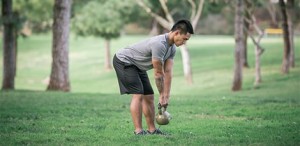 Hello!
We have the new-and-improved-for-2019 version of my "Top KB Training Mistakes – and How to Fix Them" video home-study course now available … wanted to post here and make sure you knew about it:
http://bit.ly/13kettlebellmistakes
There are a total of 39 videos in this course that will help you learn – and for many, REFINE – the basics of safe and effective kettlebell training.
See, a lot of people *think* they know the basics … but 99.9% of folks, when they end up coming to my gym or one of my workshops or working with me some other way in person … could improve.
There might be just one little thing you are doing, that I cover in this course, that could make ALL the difference, and take your KB training to the next level.
Details and get the course at the link below:
http://bit.ly/13kettlebellmistakes
To your success!
– Forest Vance, MS
Certified Kettlebell Instructor
ForestVance.com